Daniel P. Sipple D.O., F.A.B.P.M.R., D.A.B.P.M.
---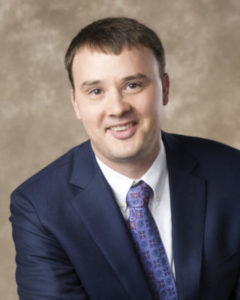 Dr. Daniel Sipple is an expert in conservative management of a variety of spinal, musculoskeletal, pain conditions.  He is double board certified in physical medicine and rehabilitation and pain medicine. His practice focuses on the use of minimally invasive treatments such as ultrasound guided interventions, radiofrequency ablation, spinal cord stimulation, physical modalities, epidural injections to alleviate pain, restore function and quality of life.
In addition to technical expertise with several thousand procedures performed, Dr. Sipple is known to address the whole person in the context of a clinical relationship. Physiatry, or physical medicine and rehabilitation, is the bridge between primary care and surgery for patients with spinal, pain and musculoskeletal conditions. Sleep, bone density, biomechanics, stress, sexual dysfunction among many health factors impact patient's outcomes and quality of life. By addressing such factors, both surgical and non-surgical, outcomes are enhanced.
Education
College:
University of Minnesota, Twin Cities – B.A., Phi Beta Kappa
Medical School
Des Moines University-Osteopathic Medical Center
Internship:
University of Massachusetts
Residency:
Rehabilitation Institute of Chicago/Northwestern University
Physical Medicine & Rehabilitation
Fellowship:
Sinai Hospital of Baltimore/ Orthopedic & Spine Specialists of York, PA.
Interventional Pain Fellowship
Professional Experience
Midwest Spine & Brain Institute, LLC
HealthEast: Service Line Medical Director: Brain, Pain & Spine
InSitu Biologics, Founder, Board & Medical Advisor
Pain Clinic of Northwestern Wisconsin, Eau Claire, WI
Advanced Orthopedics and Sports Medicine Specialists, Denver, CO
Rehabilitation Institute of Chicago, Northwestern University Faculty
Certifications
Board Certified American Board of Physical Medicine and Rehabilitation
Subspecialty Board Certification in Pain Management
ACLS, BLS
Licenses
Professional Memberships and Services
The American Academy of Physical Medicine and Rehabilitation
Spine Intervention Society
American Institute of Ultrasound in Medicine
Publications
U.S. Provisional Patent Application 62/014,513, June 2014
Biomarker Detection and Identification System and Apparatus
Sipple D, Hudgins T. "Foot and Ankle Bursitis" in Silver, Frontera. Essentials of Physical Medicine and Rehabilitation, 2nd Edition, May 2008
Plastaras C, Marciniak CM, Sipple D. The effect of Interelectrode Distance on Sural Nerve Action Potential Parameters. Am J Phys Med Rehabil. 2008 Mar; 87(3):183-188
Sipple D, Philip P. Bitemporal hemianopsia: A rare complication of severe traumatic brain injury- A case report and review of mechanism of injury Archives Physical Medicine & Rehabilitation, Volume 87, Issue 11, Pg e7. Presented at the Annual Assembly of the AAPM&R, Honolulu, Hawaii, November 2006.
Sipple, D. Lou Gehrig's Disease: A Case Report and Review of the Literature J POMA, 46 (3): 18-21, 2002.
Guiang S, Sipple D, Georgieff MK. Chronic Neonatal Hypoxemia Increases Cardiac Myoglobin and is Associated with Preservation of In Vitro Myocardial Contractility in Iron Deficient Guinea Pigs. Pediatric Research, 45 (4): 1668. 1999