Columbia Heights Spine Surgery
---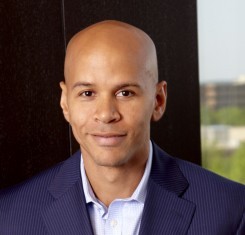 A laminectomy is an operation designed to give the patient more room in their spinal canal. This is one of the operations that Dr. Stefano Sinicropi performs at his office, and if you're dealing with pressure in your spinal canal, stop in to his office. He'll walk you through your non-surgical options, but if it turns out surgery is your best bet, you'll be in good hands with Dr. Sinicropi.
Spinal Decompression Surgery in Columbia Heights, MN
Dr. Sinicropi has been helping patients all over Minnesota put their back pain in the past. He has performed spinal decompression operations for patients in Columbia Heights, St. Anthony, New Brighton, Arden Hills, Shoreview, Vadnais Heights, North Oaks and Falcon Heights, and he's positive that he can find a solution that works for you. If you want to get to the bottom of your spine pain and you want one of the brightest minds in the area providing your diagnosis, look no further than Dr. Sinicropi and his team at Midwest Spine and Brain Institute.
Columbia Heights Laminectomy Surgeon
As we get older, we tend to experience a narrowing of our spinal canal. This is a normal process, but for some, the narrowing is excessive and it can lead to problems if their spinal cord or other structures get compressed. For some people, giving up smoking, exercising and following a nutritional plan can help stave off this decompression, but for others, only surgery will help. In these cases, Dr. Sinicropi can perform what's known as a laminectomy procedure, which helps create more room in the spinal canal by removing part of the spinal vertebrae – called the lamina. It is generally considered to be a very safe procedure, and most patients experience a decrease in symptoms like pain and discomfort following the operation. To learn if you may be an ideal candidate for a laminectomy operation, reach out to Dr. Sinicropi today.
Resources For People Dealing With A Narrowing Spinal Cord
If you want to learn more about why the spinal canal narrows or about the laminectomy operation, check out some of the links below.
Contact A Spine Surgeon In Columbia Heights, MN
Our spinal canal may naturally narrow as we age, but that doesn't mean we need to live a life of pain. Whether your spinal canal has narrowed over the decades, or it has been brought on by acute trauma, you owe it to yourself to reach out to Dr. Sinicropi's office. To learn more about what Dr. Sinicropi and his talented medical team can do for you, reach out to his office by clicking here or by giving his Edina clinic a call at (651) 430-3800. You can also set up a consultation by visiting his office in person, located at:
Edina Spine Surgery Clinic
Centennial Lakes Medical Center
7373 France Avenue S. Suite 405
(651) 430-3800