Cottage Grove Spine Doctor
---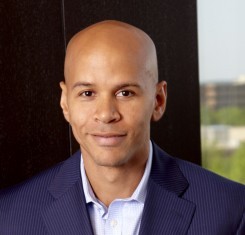 When it comes to treating spine pain, oftentimes a combination of therapeutic techniques is necessary to best resolve the issue. One treatment technique that is used with other therapies and is viewed as a middle ground between oral pain relievers and surgery is spinal injections, and it's a technique Dr. Stefano Sinicropi has mastered. To learn more about how spinal injections can quell your discomfort, reach out to his clinic today.
Back Pain Injections in Cottage Grove, MN
Dr. Sinicropi has performed a wide range of spinal injections for patients around the area dealing with a variety of painful spinal conditions, and he's certain he can help you find relief as well. He's helped patients from Cottage Grove, Inver Grove Heights, Oakdale, Woodbury, St. Paul, Newport, Lake Elmo and Maplewood, and you can be the next patient of his to rid themselves of back pain. Contact his office if you'd like to learn more about the types of injections we offer and what conditions they can help resolve.
Cottage Grove Spine Injection Center
Facet joint injections and epidural steroid injections are just a few of the many injections that Dr. Sinicropi offers, and they are all designed to help you find relief from your pain and discomfort. Injections should not be seen as a long-term solution to pain, but they can be an integral part of your care plan. For example, if pain or discomfort is making it difficult for you to complete your physical therapy, a lumbar spine injection can numb the pain and allow you to complete your rehab sessions, which will actively help you towards ridding yourself of pain. Injections need to be paired with other treatment techniques for full effectiveness, and Dr. Sinicropi can explain which treatments will work best in conjunction with injections. Many patients are put at ease knowing that Dr. Sinicropi is not only the one walking them through their options, but he also personally handles the injections and will explain your post-injection treatment guidelines. For more information on how an injection can help you, pick up the phone and give Dr. Sinicropi a call.
Back Pain Injections in the Twin Cities
If you want to learn more about some of the injections we offer, check out some of the informative pieces we've developed on each injection below.
Steroid Injection Therapy in Cottage Grove, MN
If you've been trying conservative techniques for a while and not achieving pain relief, the answer to your discomfort may be in injection therapy. If you're interested in learning more about injections for back pain relief, get in contact with our office. Dr. Sinicropi operates out of a number of different locations throughout the Twin Cities, so odds are one of his offices isn't too far from your home. You can see all our locations by clicking here, or you can call our office at (651) 430-3800 for more information.