Falcon Heights Spine Surgery
---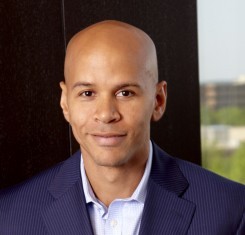 An anterior cervical disc fusion operation is a surgical procedure in which a degenerative disc in the neck is removed and replaced by a spacer and bone products to provide stability to the neck. The procedure sounds complicated, but it's an operation that Dr. Sinicropi has years of experience in performing. If you have been told you are suffering from degeneration of one or more spinal discs in your neck, reach out to his office today.
Spine Surgeon in Falcons Heights
Dr. Sinicropi is one of the foremost experts in the area of anterior cervical disc fusion in Minnesota, and when it comes to a complicated procedure on a sensitive area of your body, you want the best and brightest minds in the operating room. He has successfully performed ACDF operations in Falcon Heights, Roseville, Lauderdale, St. Paul, Little Canada and Lilydale, and you can be the next person to benefit from the operation. Reach out to his clinic today for more information.
Anterior Cervical Disc Fusion In Falcon Heights
Disc degeneration is something that happens naturally as we get older. We can slow this process by participating in healthy lifestyle activities like eating a well-balanced diet, getting regular exercise and not smoking, but degeneration can only be slowed, not stopped. If the disc degeneration continues long enough, it can lead to symptoms like localized pain, shooting discomfort in the shoulders and arms, and it can even affect the way you walk. However, ACDF surgery can relieve you of pain and help you regain some independence and mobility. The procedure can be performed in as little as an hour, and many patients report satisfaction with their outcome after surgery. So if you're dealing with disc degeneration in the cervical portion of your spine, don't just compensate for pain. Let Dr. Sinicropi work to improve your quality of life.
Resources For People Dealing With Cervical Disc Degeneration
If you are interested in learning more about Anterior Cervical Disc Fusion Surgery, check out some of the articles Dr. Sinicropi has written on the procedure.
Contact An Spine Surgeon In Falcons Heights, MN
Disc degeneration is a natural process, but that doesn't mean you need to put up with pain or discomfort caused by the condition. Dr. Sinicropi can take a look at your neck and recommend a number of different treatment options, and if ACDF surgery is determined to be the best option, he'll be by your side every step of the way. To learn more about the ACDF operation or how Dr. Sinicropi may be able to help you, click here to contact him or give his office a call at (651) 430-3800. You can also set up a consultation by visiting one of his offices in person. His Roseville clinic is listed below.
Roseville Spine Surgery Clinic
Roseville Medical & Dental Center
1835 West County Road C, Suite 150
(651) 430-3800