Golden Valley Spine Surgeon
---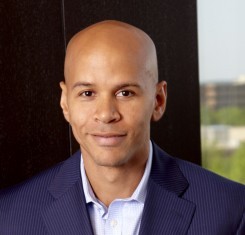 What if we told you that there was a minimally invasive procedure that could free you from back pain caused by a compressed or pinched nerve? That procedure exists, and it's called a foraminotomy. It's also a procedure that has been perfected by Dr. Stefano Sinicropi. So if you are dealing with back pain caused by a nerve issue and conservative care isn't helping you get the results you wanted, reach out to Dr. Sinicropi's clinic.
Spinal Surgery in Golden Valley
A foraminotomy is a rather straightforward operation that can be performed with minimally invasive techniques, which reduces the risk of complication and improves healing time. Dr. Sinicropi has performed this operation on a number of patients throughout southeast Minnesota, and he can talk you through the surgery if you believe it can help. He's operated on patients from Golden Valley, New Hope, Crystal, Brooklyn Center, Columbia Heights, Maple Grove, Plymouth and Minneapolis, and he'd be more than happy to add you to his growing list of satisfied patients. For more information on the surgery, contact Dr. Sinicropi today.
Foraminotomy Spine Surgery In Golden Valley, MN
A foraminotomy gets its name from the area that is operated on during the procedure. Each one of your vertebral bones has a hole through which nerves and arteries pass through. This area is called the foramen, and if those nerves become compressed or pinched, it can lead to pain and discomfort. If problems in one or more of your spinal foramen develop, and non-operative techniques fail to rectify the issue, a foraminotomy may help. During the minimally invasive procedure, a small incision is made in the back through which tools and a camera are inserted. Once the tools are in place and the surgeon can visualize the foramen, the surgeon will work to free the compressed nerve or remove the problemed bone. Once addressed, the tools will be removed and the small incision will be closed with sutures. The procedure has very high success rates, and Dr, Sinicropi can complete the operation in less than an hour. If you want to talk to someone at his clinic about your options, reach out to him below.
Information on Foraminotomy Spine Procedures
If you'd like to learn more about a foraminotomy operation, check out some of the links we've posted below.
Contact A Spine Surgeon In Golden Valley
If you've been told you're dealing with a pinched nerve or spinal compression in the foramen, consider setting up a consultation with a spinal specialist. Dr. Sinicropi can confirm your diagnosis, walk you through conservative care plans, explain your surgical options and even perform the procedure himself if it comes down to it. He'll take care of you from beginning to end. If you want to get in contact with his clinic, you can do so by clicking here or by calling (651) 438-3800. You can also visit one of his clinics in person. We've listed the contact information for his Maplewood clinic below.