Hunched Spine Doctor in Eagan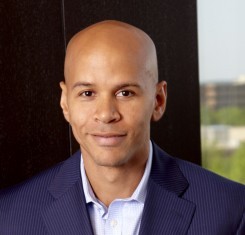 Kyphosis is a spinal condition that can affect young children, older seniors and everyone in between. This abnormal curve of your spine can give you a hunched appearance, and many people with the condition are curious if this can be corrected. Dr. Stefano Sinicropi has helped numerous patients with their hunched back, and he's willing to work with you to find a solution. Contact his office today for more information.
Surgery For A Hunched Spine In Eagan, MN
First and foremost, deformities of the spine can almost always be corrected. If they can't be reversed, doctors can surgically address the problem to prevent it from getting worse. Dr. Sinicropi has performed these procedures for patients from all over the greater Twin Cities area. He's helped patients from Eagan, Bloomington, Burnsville, Apple Valley, Rosemount, Coates, Vermillion and Inver Grove Heights. If you live in one of these areas or you're not too far away, reach out to Dr. Sinicropi about your options today.
Surgery To Correct A Hunched Spine
There are actually a few different treatment options to take care of a curved spine that's causing a hunched appearance. After a spine specialist conducts some imaging tests to determine the curvature of the spine and the likelihood it will respond to certain treatments, they'll walk you through your surgical or non-surgical options. For individuals with minor curvature, your doctor may recommend bracing and rehabilitation exercises to help strengthen that area of the spine. Your doctor will monitor the degree of curvature while you conduct these treatment techniques to determine how your spine is responding to treatment.
If conservative options fail or your spine curvature is so significant that your doctor doesn't believe it will respond to nonoperative treatment, they'll talk to you about your surgical options. Oftentimes a spinal fusion operation will be recommended because not only will it straighten the damaged section, but it will restabilize the area to prevent future curvature. If you think you may be a candidate for surgery due to a hunch spine, pick up the phone and ask for Dr. Sinicropi.
Hunched Spine Information
Here are some resources that may help if you have questions about a hunched spine or surgery to correct abnormal spinal curvature.
Conduct A Kyphosis Surgeon in Eagan
So if you notice that you or a loved one has a hunched appearance, consider setting up an appointment with a spine surgeon. Doing nothing will often only lead to a more severe hunched back, and the earlier you take steps to correct the problem, the better the treatment outcomes. If you are interested in setting up an appointment with Dr. Sinicropi, you can do so by clicking here or by calling his office at (651) 430-3800.