Inver Grove Heights Spine Surgeon
---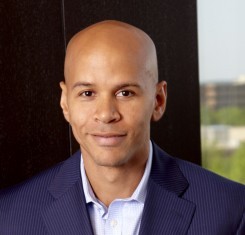 Facet joints in your spine help facilitate movement, but over time they can wear down or shift out of place. When this happens, you'll want to contact an experienced spinal surgeon to help you get your spine back to a healthy state. Dr. Stefano Sinicropi has helped a number of people treat their facet condition, and he's confident he can help you. If you want to get to the bottom of your spine pain and you live in the Inver Grove Heights area, reach out to Dr. Sinicropi today.
Spinal Facet Joint Doctor in Inver Grove Heights, MN
Facet joint degeneration is fairly common as we get older, so if you're dealing with an increase in mild or moderate back pain, consider visiting a specialist. Dr. Sinicropi has helped patients in Inver Grove Heights, Bloomington, Burnsville, Mendota Heights, Cottage Grove, Coates, Rosemount, Hastings and Woodbury, and he's ready to help you. Even if you don't live in one of the cities, Dr. Sinicropi operates out of a number of clinics throughout the greater Twin Cities area, so there's a good chance you're not far from his office. Give him a call for more information.
Inver Grove Heights Facet Joint Surgeon
Facet joint disease is a term that describes a range of conditions that affects the facet joints in our spine. A facet injury can involve a ligament or joint, or it can be caused by arthritic degeneration in the area. Facet injuries are often difficult to prevent, as they are typically caused by regular degeneration as we get into our senior years, or because of a whiplash injury common in rear-end car accidents. If you are getting older or you suffered whiplash and are experiencing discomfort in your spine, neck or legs, you may be dealing with a facet joint condition and would benefit from a consultation with Dr. Sinicropi. He has a number of different ways to get to the bottom of your pain, and once he's figured out which joint is causing the problem, he'll get to work at helping you get back to a pain free lifestyle. He is well-versed in non-surgical and operative techniques to care for facet joint problems, and he'll help find a solution that works for you.
Resources For People Dealing With Facet Joint & Spine Conditions
If you believe you may be dealing with a facet joint condition, or you simply want to get to the bottom of your back discomfort, check out some of the resources below before reaching out to our experienced medical team.
Contact an Inver Grove Heights Spine Doctor
Facet joint injuries can be treated with relative ease when examined by a spinal specialist, so don't just try to push through the pain. Pain doesn't have to be a part of your everyday life. If you are interested in making facet joint pain a thing of the past, reach out to Dr. Sinicropi today. You can set up a consultation with him by clicking here to find a clinic in your neighborhood. We've also listed the contact information for our Edina clinic below.
Edina Spine Surgery Clinic
7373 France Avenue S. Suite 408
Edina, MN 55435
(651) 430-3800