Mendota Heights Spine Surgeon
---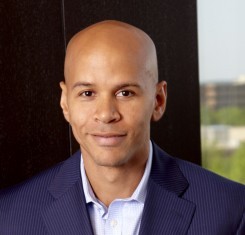 Cervical neck pain can be downright debilitating, but medical advancements are helping more people find pain relief. For some, that relief is found through the Mobi-C artificial disc, which is something Dr. Stefano Sinicropi offers at his clinic. If you're suffering from chronic neck pain and you're wondering if a disc operation can help you find relief, set up an appointment with Dr. Sinicropi today.
Spinal Disc Surgeon in Mendota Heights, MN
There aren't many clinics around Minneapolis or St. Paul that offer the Mobi-C artificial disc, but Dr. Sinicropi has successfully implanted the device in a number of satisfied patients. He has helped to improve the lives of patients in Mendota Heights, Inver Grove Heights, Bloomington, Newport, Cottage Grove, Woodbury and Maplewood, and he can help make your neck pain a thing of the past. To learn more about your treatment options or what he can do for you, reach out to Midwest Spine & Brain Institute today.
Mendota Heights Disc Surgeon
Neck pain from a bulging or herniated disc is oftentimes treated with what's known as a cervical discectomy and fusion operation. This procedure has a high rate of success, but it's not a perfect option because the fusion often results in a loss of mobility in the neck region. Most people who undergo the procedure are willing to sacrifice some mobility in the region if it means less pain, but what if there was a better option? For some, there is. The Mobi-C artificial disc is a device that mimics the function of a healthy disc while preserving more mobility in the area. Comprised of a plastic polyethylene insert surrounded by a pair of metal plates, the durable disc offers another option to individuals with cervical disc problems. Dr. Sinicropi has replaced a number of degenerative cervical discs with the Mobi-C device, and patients have been highly satisfied with the results. So if you're dealing with constant neck pain and you want to get to the bottom of your pain, reach out to Dr. Sinicropi's clinic today.
Additional Information About the Mobi-C Disc Replacement
You probably are interested in learning more about the Mobi-C device. You're in luck, because we've compiled some helpful links on the device below.
Contact An ACDF Surgeon in Mendota Heights
Neck pain isn't something you need to cope with. We've helped patients put their cervical spine pain in the past, and we're confident we can help you do the same. Mobi-C disc replacement isn't something we jump to right away, but it's nice to know that it's an option if you need it. To learn more about our cervical disc treatment strategies, click here to get in contact with our office or give us a call at (651) 430-3800 to set up an appointment. Dr. Sinicropi operates out of a number of clinics throughout the Twin Cities area, and the information for his Woodbury clinic is listed below.
Woodwinds Health Campus, Birth Center
1875 Woodwinds Drive, Suite 240
Woodbury, MN 55125
(651) 430-3800