Minneapolis Spine Surgeon
---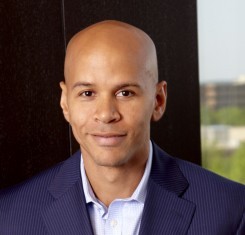 Dr. Stefano Sinicropi and the skilled medical team at Midwest Spine and Brain Institute have helped numerous patients recover from a pinched nerve in their back, and they are confident they can help you if you're dealing with your own nerve issue. If you reside in the Minneapolis area or live just outside the metro area and want an evaluation with the skilled team at MSBI, reach out to Dr. Sinicropi today.
Spinal Pinched Nerve Doctor in Minneapolis
Dr. Sinicropi and his team have helped patients recover and move on from a pinched nerve, and he knows he can do the same for you. He has personally helped treat patients in Minneapolis, St. Paul, Minnetonka, St. Louis Park, Roseville, Eden Prairie, Chaska, Bloomington and Woodbury, and whether you live in one of these areas or a nearby city, Dr. Sinicropi is confident he can help you with your pinched nerve problem. Dr. Sinicropi can evaluate your nerve issue and set you up with a variety of non-invasive and surgical options that will resolve your pain, depending on your situation and your preferences. For more information about your options, reach out to him today.
Minneapolis Spine Nerve Surgeon
A pinched nerve can occur for a number of different reasons, but at the end of the day the cause is always the same. Somewhere in your body another structure is compressing a nerve, and this compression is causing the nerve to send pain signals to the brain. Pinched nerves can result from the shift of a spinal structure, the development of a bone spur, the growth of a tumor or cyst or a variety of similar reasons. Until you figure out why the nerve is pinched, you won't be able to fix the problem. That's where Dr. Sinicropi comes in. In addition to offering a physical exam, Dr. Sinicropi and his team have a wide variety of diagnostic tools in their arsenal, so it won't take long to get to the bottom of your pain. An X-ray or MRI may not be necessary, but it's nice to know those tools are available if need be. Once Dr. Sinicropi has uncovered the root cause of your back pain, he'll develop an individualized treatment plan with the focus of returning you to a pre-injury level of fitness and quality of life. If this sounds like something you'd be interested, reach out to Midwest Spine and Brain Institute today.
Resources For Individuals With A Pinched Spinal Nerve
Dr. Sinicropi wants to put you in the best position to recover from a pinched nerve, regardless of whether you set up a visit with his office. He hopes that providing you with some helpful links will help you treat your pain and instill confidence that he wants the best for you. So below, you can learn more about treating pinched nerves in your back.
Minneapolis Spine Doctor
So if you are dealing with shooting pain in your back, or pain when you move in a certain way, there's a decent chance that you're dealing with a nerve issue in your spine. Let Dr. Sinicropi and his team get to the bottom of your pain and get you back on the path to pain free living. If you are interested in getting a diagnosis for your spine pain, set up a consultation with Dr. Sinicropi in his office today. You can do that by clicking here, or you can schedule an appointment by calling his office. He works at a number of different centers, so you can find the center closest to you by clicking here, or you can just head to his Burnsville clinic, located at:
Oak Ridge East Professional Building
675 Nicollet Blvd. Suite 245
Burnsville, MN 55337
(651) 430-3800