Robbinsdale Spine Surgeon
---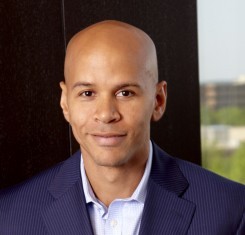 When it comes to spine surgery, you want somebody who has expert knowledge and a wealth of experience to perform the operation. Dr. Stefano Sinicropi has both, and if you need a spinal operation in Robbinsdale or anywhere in the greater Twin Cities area, Dr. Sinicropi would be more than happy to assist. He's been voted a Top Doctor in the Minneapolis area each of the last few years, and the track record of his satisfied patients speaks for itself. Contact his office today if you want more information about the services he offers.
Top Spine Surgeons in Robbinsdale, MN
Dr. Sinicropi has been performing intricate spinal operations on patients from all over southeast Minnesota for years, and he's confident he can find a solution for you. He has operated on patients from Robbinsdale, New Hope, Crystal, Victory, Golden Valley and Medicine Lake, and you can be the next patient of his to find relief from spine pain. If you want to learn more about the procedures he performs, call his clinic today.
Experienced Robbinsdale Back Surgeon
Dr. Sinicropi is one of the most experienced spinal surgeons in the Minneapolis-St. Paul area, having performed more than 5,000 spine surgeries to date. He's also earned a number of accommodations from medical publications around the area. In 2014, he was voted a Top Doctor in 2014 by Minnesota Monthly Magazine, and in 2015 he was voted a Super Doctor by Minneapolis St. Paul Magazine in their Rising Stars Edition. He earned similar praise from Minneapolis St. Paul Magazine in 2016 and in 2017 when he was voted a Top Doctor. Not only is he skilled during surgery, but he has the compassion and care to walk you through your rehab protocol and ensure that he does everything in his power to get you back to full health after a spine operation. If you've been told you need back surgery and you don't know where to turn, pick up the phone and give Dr. Sinicropi a call.
Dr. Sinicropi's Experience and Honors
For more information about Dr. Sinicropi's awards and accommodations, check out some of the links below.
Contact Dr. Sinicropi For Spine Surgery in Robbinsdale, MN
If your primary care doctor has mentioned that you should seek out a spine specialist and you don't know where to turn, reach out to Dr. Sinicropi. You'll be in good hands with Dr. Sinicropi and his skilled team of medical professionals. If you're interested in setting up an appointment, you can find the nearest surgical center that he operates out of by clicking here, or you can call (651) 430-3800.