Shoreview Spine Surgeon
---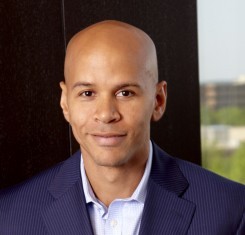 There are thousands of different causes of spine pain, but athletic activity is one of the most common causes in the United States. It's really not that surprising considering how many kids and adults play in recreational or competitive sports each and every day. Dr. Stefano Sinicropi has treated both amateur and world class athletes at his clinic, so if you are bothered by a spinal injury during athletic activity, or if an injury is keeping you from getting back on the field, contact his office today.
Spine Doctor in Shoreview, MN
Dr. Sinicropi has served athletes from all over the greater Twin Cities area, and he can help you get back on the field after a spine injury. He's personally helped patients from Shoreview, Mahtomedi, Blaine, Roseville, St. Paul, Minneapolis, Brooklyn Park, Woodbury and Oakdale, and he's confident that he can help you as well. For more information on how Dr. Sinicropi can help you with your back injury, reach out to one of his area offices today.
Shoreview Spine Doctor
Whether you tweaked your spine going up for a header, took a puck off your lower back or strained a muscle while swinging for a home run, spine injuries are common across all sports. The most common injuries in sports are muscle sprains and other soft tissue injuries, but contact sports can also result in more serious injuries like spinal fractures or herniated discs. These injuries can be very painful, but Dr. Sinicropi is well-versed in treating all sorts of spine injuries. Your primary care physician may be able to provide you with basic conservative care, but if you want to return to sporting activities as quick as possible, you'll benefit from a consultation with a spine specialist. Dr. Sinicropi can diagnose your back pain and explain all your conservative and operative options. Reach out to one of his clinics if you are interested in learning more about recovering from your spine injury.
Spine Care And Athletic Activity
If you are looking for ways to avoid a spine injury during sports, or if you suffered an injury and want to expedite your recovery, check out some of the links below.
Contact A Spine Doctor in Shoreview, MN
So if you are dealing with back pain from a sports injury, reach out to the experienced medical staff on Dr. Sinicropi's team. He will work with you every step of the way to ensure you get the best care possible for your back. If you are interested in setting up an appointment at one of his offices, you can click here to find an office near you, or you can call our joint phone number at (651) 430-3800. Dr. Sinicropi works out of a few different offices throughout the Twin Cities.