South St. Paul Spine Surgery
---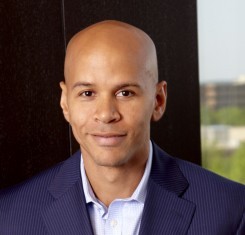 Transforaminal lumbar interbody fusion surgery, otherwise simply referred to as TLIF, is a spine surgery procedure that Dr. Sinicropi has performed successfully many times over. The surgery is designed to stabilize your pain with the implementation of bone grafts. It sounds complicated, but it can actually be performed with a minimally invasive operation. Learn more about the procedure below.
Spine Surgeon in South St. Paul, MN
Dr. Sinicropi is one of the most experienced TLIF surgeons in the area, and when we're talking about stabilizing your spine, you only want to trust it to the best and brightest surgeons. Dr. Sinicropi has helped patients from all over the area, in places like south St. Paul, Minneapolis, Roseville, Falcon Heights, Edina, Eagan, Woodbury, and Maplewood, and you can be the next one of his patients to find relief. If you are interested in getting to the root cause of your spine pain, reach out to Dr. Sinicropi's office today.
South St. Paul TLIF Spine Doctor
Transforaminal lumbar interbody fusion is a mouthful, so let's break down exactly what it means. Transforaminal means "through the foramen," an area in your spinal canal. Lumbar means lower back, interbody refers to the bone grafts that are placed between two vertebral bodies and fusion speaks to the spinal stabilization that takes place. When performed with a laparoscopic operation, muscles of the spine can be moved rather than cut to access the foramen, which leads to a quicker recovery time. Dr. Sinicropi has performed the transforaminal lumbar interbody fusion operation on a number of patients, and it has helped them regain stability in their spine. An unstable spine can lead to disc herniation, pinched nerves, disc degeneration and much more, so talk to a spine specialist if you've been told you are dealing with spinal instability.
Information On Transforaminal Lumbar Interbody Fusion Surgery
If you've been told you'll need a TLIF operation, or you are simply interested in learning more about the procedure, check out some of the informative links below.
Contact A TLIF Spine Surgeon In South St. Paul
So if you are dealing with spinal instability, or you are looking to have an expert take a closer look at your back pain, reach out to Dr. Sinicropi. You don't need to deal with chronic back pain or leave yourself open to a more severe injury because of lingering spinal instability, so don't delay. If you are interested in setting up an appointment with Dr. Sinicropi, you can do so by clicking here or by giving us a call at (651) 430-3800. There's a good chance Dr. Sinicropi operates out of a clinic in your area, and you can view those clinics by clicking here. The information for his Maplewood clinic is listed below:
Maplewood Spine Surgery Clinic
HealthEast Spine Center
1747 Beam Avenue
Maplewood, MN 55109
(651) 430-3800