St. Louis Park Spine Surgeon
---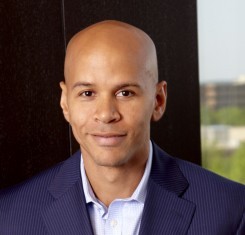 Bone spurs are tiny little growths that develop in joints where two bones meet, and oftentimes your spine offers a perfect location for these developments. Dr. Stefano Sinicropi has been diagnosing and treating bone spurs in patients for years, and if bone spurs are causing you pain, he can help you find relief. If you think your spine pain may be caused by bone spurs, reach out to Dr. Sinicropi's office today.
Spine Surgery in St. Louis Park
Bone spurs are small growths that can cause huge problems for your spine. They are common developments, especially as you get older, so Dr. Sinicropi has a wealth of experience helping individuals bothered by the condition. He has helped patients in St. Louis Park, Bloomington, Edina, Blaine, Shakopee, White Bear Lake and Chaska, and he's confident he can help heal your pain. If you live in one of these cities or a nearby area, reach out to Dr. Sinicropi's office today.
Back Doctor Near St. Louis Park, MN
Bony spurs can develop in number of different places in your body, but one of the more problematic areas for their growth is in the spine. That's because your spine is home to a vast amount of nerves, and if spurs irritate or damage these nerves, you'll experience some pain. Pain can range from minor to severe, so you'll want to have the problem looked at by a spinal specialist. That's where Dr. Sinicropi comes in. After listening to your symptoms, Dr. Sinicropi will conduct a physical exam and an X-ray to look for the presence of bone spurs. If these growths are uncovered, he'll walk you through some conservative care options that oftentimes help relieve pain and symptoms. If non-surgical treatments fail to achieve the desired result, he will explain how a minimally-invasive procedure can remove the spurs and get you back to a pain-free life. If this sounds like something you'd be interested in, contact one of Dr. Sinicropi's offices today.
Resources For People Dealing With Spinal Bone Spurs
If you're interested in learning more about bone spurs, we've compiled some resources below that you might find helpful. Check them out for more information.
Contact A St. Louis Park Spine Doctor
So if you're dealing with shooting pain in your spine, especially with movement, consider visiting a back specialist. Dr. Sinicropi is well-versed in non-surgical and operative treatment methods for getting rid of bone spurs, and he'll work with you until you are pain free. If you'd like to set up an appointment with Dr. Sinicropi, you can click here to find a clinic near you. The information for Greenway Surgical Suites in Minneapolis is listed below, but the contact page has other locations.
Greenway Surgical Suites
2020 28th St. E, Suite 100
Minneapolis, MN 55407
612-728-7000