St. Paul Back & Spine Doctor
---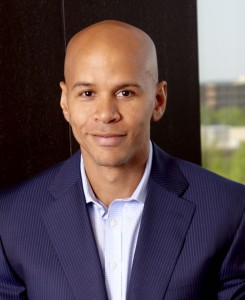 Is nerve pain causing irritating pain in your back? If so, Dr. Stefano Sinicropi and the skilled team of medical professionals at Midwest Spine and Brain Institute may be able to relieve your pain with corticosteroid injections. If you are suffering from back pain in the St. Paul area and are wondering if spinal injections may be helpful, contact Dr. Sinicropi today.
Spine Doctor in St. Paul
Dr Sinicropi and his staff have helped countless patients battling nerve or muscle issues in their backs, and they know they can do the same for you. He has personally treated patients from St. Paul, Minneapolis, Roseville, Edina, Eagan, Woodbury, Chanhassen, Blaine and Shakopee, and he is confident he can find a solution for you. If you are unsure if your back pain can be treated by a round of non-invasive spinal injections, set up an appointment with Dr. Sinicropi to learn more about all your treatment options.
St. Paul Back Injection Doctor
Nerves are tiny fibers that can cause huge problems in our back if they become compressed or agitated. Sometimes these irritated nerves can be controlled through conservative methods like exercise and physical therapy, but other times they need a little more hands-on treatment from an experienced spine specialist. That's where Dr. Sinicropi and the skilled staff at MSBI come in. They'll start by asking about your symptoms, conducting a physical exam and if they feel it necessary, take a closer look with the aid of an X-ray, MRI or CT scan. Once they've isolated the problemed nerve or muscle, they will walk you through all your options and discuss how spine injections may help relieve your pain. You can learn how to set up an appointment with Dr. Sinicropi below.
Resources About Spinal Injections
Dr. Sinicropi has administered hundreds of spinal injections, and he's well-versed in how they can help alleviate pain. You can learn more about injections by checking out the links below.
Contact A Spine Doctor in St. Paul
If you're suffering from shooting or pulsing pain in your back, or you simply want to get to the root of your back pain, contact Dr. Sinicropi today. If you're interested in setting up an appointment with Dr. Sinicropi, you can contact him at one of the clinics he operates at. We've included the contact information of his Roseville office below, but you can finding the clinic closest to you by clicking on the above link. You can get in contact with Dr. Sinicropi in Roseville at:
Roseville Medical and Dental Center
1835 West County Road C, Suite 150
Roseville, MN 55113
(651) 430-3800