Wayzata Spinal Discogram Doctor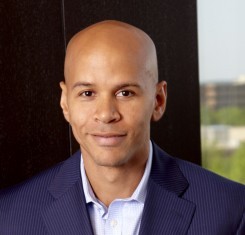 If you are dealing with spine pain, your doctor may order what's known as a discogram. This test helps the doctor examine your intervertebral discs to determine what's causing your discomfort. It is a technique that Dr. Stefano Sinicropi uses on a regular basis, and he can help get to the bottom of your spine pain. If you are dealing with undiagnosed spine pain and you are interested in getting to the bottom of it, contact Dr. Sinicropi today.
Discogram Procedure In Wayzata, MN
Dr. Sinicropi has performed countless discogram procedures on patients from all over the greater Twin Cities metro area. He has assisted patients from Wayzata, Woodland, Minnetonka, St. Louis Park, Hopkins, Plymouth, Shorewood, Deephaven, Greenwood and everywhere in between. If you live in the area and have been told that you'd benefit from a discogram, let Dr. Sinicropi help. Contact one of his local offices today.
Discogram Diagnosis in Wayzata
A discogram is similar to a standard x-ray procedure, but it's a little more hands on. Prior to the x-ray, your surgeon will inject a special dye into the area which helps the discs become more visible on an x-ray scan. The dye allows the surgeon to get a better view of what's going on with your disc and what may be causing problems. You may experience a small amount of discomfort while the solution is being injected into your disc space, but most patients say pain is minimal. It is not an overly long process either, as the discogram can typically be completed in about a half hour. Dr. Sinicropi and his experienced medical team have performed numerous discograms in the past to help diagnose pain, and they can help you in your time of need. For more information about how he can help, reach out to his clinic today.
Discogram Resources
If you are interested in learning more about the discogram procedure, check out some of the links we've compiled here:
Contact Dr. Sinicropi For A Discogram
If you have been told you should undergo imaging tests, or you have been dealing with back pain for a while and you want to get to the bottom of it, reach out to Dr. Sinicropi today. He'll conduct the test quickly and precisely and find out what's causing your spine pain. From there, he'll go over your conservative options, and he can even talk about operative options should it become necessary. He'll be the one helping you from start to finish. To set up an appointment, you can contact his office by calling (651) 430-3800 or you can click here to be taken to his contact page.