Whiplash & Neck Pain Doctor in Roseville
---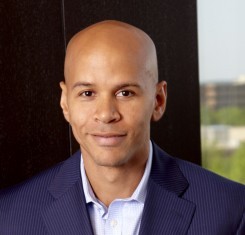 Whiplash is a painful injury that can leave your cervical spine and the soft tissues in your neck aching for a long time if left untreated. Thankfully, Dr. Stefano Sinicropi is well-versed in the diagnosis and treatment techniques for whiplash injuries. If you've been injured in Roseville or a nearby city, reach out to the experienced medical team at Midwest Spine & Brain Institute.
Whiplash Doctor in Roseville, MN
Traffic doesn't always flow easily in Roseville and in the Twin Cities metro area, and all it takes is one inattentive driver to cause a delay or an accident. Even at low speeds, rear-end car accidents can cause painful whiplash injuries that should be examined by a doctor. If you've been in a car accident or injured your neck in Roseville, Falcon Heights, Arden Hills, Columbia Heights, Lauderdale, Little Canada, Shoreview or a nearby suburb, let Dr. Sinicropi take a closer look at your injury and get you on the path to recovery.
Roseville Whiplash & Neck Pain Specialist
Whiplash is a common injury during car accidents because the jarring motion of the impact sends the driver's head backwards. This traumatic movement can tear soft tissues in the neck or injure muscles or discs. Symptoms may set in right away, or the adrenaline from the accident may mask the pain until hours or days later. The simple fact is that neck pain after a car accident should always be examined by a spine specialist to ensure significant damage didn't take place and so you can take steps to speed up your recovery. Dr. Sinicropi can conduct a physical examine and take a closer look at the soft tissues of the area using imaging techniques if necessary to give you an accurate diagnosis. Once that's complete, he'll walk you through your non-surgical treatment options, and if all goes as planned, you'll be pain-free in no time. Surgery is generally only needed if a vertebrae has fractured or herniated, and he can explain those options too if need be.
Resources For People Dealing With Whiplash
If your neck is feeling tender or downright painful and you want to learn more about whiplash and the treatment options, you'll find the below links helpful.
Contact A Whiplash Doctor in Roseville Today
Don't try to power through whiplash or neck injuries, because pain will linger and you may end up making the problem worse. If you want the best chance to make a full recovery after a whiplash injury, reach out to the experienced medical team at Midwest Spine and Brain Institute. You can set up an appointment with Dr. Sinicropi by clicking here to find a clinic near you. The information for his Roseville location is listed below, but the contact page has other locations.
Roseville Medical & Dental Center
1835 West County Road C, Suite 150
Roseville, MN 55113
(651) 430-3800