Jacob Guth, PA-C
---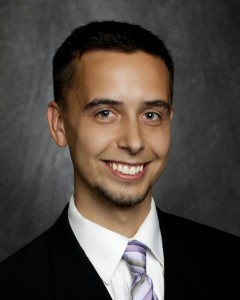 Jacob has been working with Dr. Sinicropi since 2006. He is committed to achieving the best possible results for his patients. Jacob is an expert in spinal conditions, having managed thousands of patients through the process of spinal workup, spinal procedures, and spinal surgery. Jacob utilizes Dr. Sinicropi's proprietary treatment algorithm in his own practice to ensure that patients are optimally worked up prior to consideration for surgery.
His primary responsibility is managing care for patients seeking help in achieving their goal of living a pain-free life. Within this context, he often first sees patients when they are presenting to our office the first time. Jacob will take time to listen to the patient's complaints, review imaging with the patient, and order appropriate tests, procedures, and medications. He helps patients understand their pathology and works with them to develop a treatment plan. Jacob discusses patient care with Dr. Sinicropi on a regular basis.
If surgery is decided on, Jacob often assists Dr. Sinicropi in providing world-class surgical care. After surgery Jacob assists the patient in their immediate post operative care while in the hospital and typically will see them periodically over the next year following surgery to ensure they are seeing the results they expect.
If you are suffering from back, neck, leg, or arm pain and would like to initiate the process of getting back to a pain-free life, contact us to have an initial evaluation by Jacob Guth, PA-C.
Lifestyle
Jacob spends most of his free time with his wife and two young girls.  Whether it's watching the oldest compete in gymnastics or helping the youngest act out scenes from her favorite movie, The Little Mermaid, Jacob is smitten with his two girls.  When they are not parenting their two busy girls, Jacob and his wife spend their time playing golf, running, working out, camping, and preparing healthy dishes for the family to enjoy.
Education
St. Johns University 1998-2002
Bachelor of Science in Biology
Augsburg College 2003-2006
Masters of science in Physician Assistant Studies
Professional Organizations
Certified Physician Assistant, 2006-present
Member of Minnesota Academy of Physician Assistants, 2006-present
Member of American Academy of Physician Assistants, 2006-present
Member of North American Spine Society, 2012-present
Professional Experience
2006 – Present
Midwest Spine & Brain Institute, Stillwater, MN
Physician Assistant
2002-2003
Hennepin County Medical Center, Minneapolis, MN
Health Care Assistant
2000-2001
Wilson Psychiatric Center, Faribault, MN
Patient Care Assistant
Professional Licensure & Certifications
June, 2006, National Commission on Certification of Physician Assistants (NCCPA)
Basic Life Support Certification (BLS) – Fall 2004
Advanced Cardiac Life Support Certification (ACLS) – Spring 2006