Maple Grove Spine Surgeon
---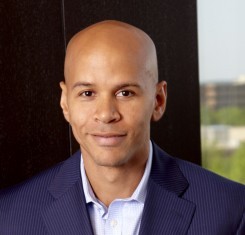 Deformities of the spine can be caused by a genetic issue at birth, incorrect structure growth during adolescence or due to severe trauma, but Dr. Stefano Sinicropi has seen it all and he's helped many patients correct their issues and live pain-free lives. If you or someone you know has been battling a deformity of the spine, reach out to Midwest Spine & Brain Institute today, because the problem will only get worse unless it's treated. Contact Dr. Sinicropi today for more information.
Spinal Deformity Surgery in Maple Grove, MN
Spinal deformities can be mild annoyances or present life-threatening problems, so it's important that you talk with a spine specialist if you begin to notice an abnormal curve to your spine. Dr. Sinicropi has helped individuals from all over the metro correct their spinal curvature, and he can help you as well. He's assisted patients from Maple Grove, Woodbury, Oakdale, Lake Elmo, Stillwater and Newport, and he knows he can find a solution that will work for you.
Maple Grove Scoliosis Doctor
There are a number of conditions that can cause our spine to curve an in abnormal manner. Scoliosis involves a lateral curve of the spine, while other conditions like kyphosis and lordosis involve a hunchbacked appearance or an inward curving of your spine. Sometimes these conditions can be treated through conservative care treatments like physical therapy and bracing, while other times the only way to prevent continued curvature is through a spine surgery. Dr. Sinicropi is knowledgeable about conservative and operative options to manage abnormal spinal curving, and he won't stop until he finds a solution that works for you. To learn about your options, reach out to his clinic today for more information.
Information On Abnormal Spinal Curving
If you're starting to hunch over or your spine seems to have a crooked appearance, talk to a doctor or learn more about the potential issues by checking out these informational sources below!
Contact A Spinal Deformity Doctor in Maple Grove, MN
Spinal deformities won't heal on their own, but oftentimes problems can be mitigated through simple treatment options, so don't delay. Reach out to an experienced spine surgeon to learn about all your options. If you want Dr. Sinicropi to take a look at your back, set up an appointment with one of his many offices throughout the Twin Cities area. You can view all his clinic information by clicking here, or you can give his office a call at (651) 430-3800.