Maplewood Spine Surgeon
---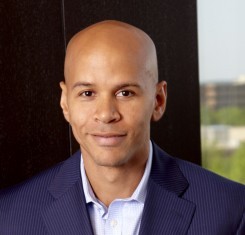 There are a whole web of nerves that branch out throughout our back, and if one of them becomes compressed it can leave you in a world of pain. Dr. Stefano Sinicropi has been helping patients in Maplewood achieve relief from their nerve pain for years, and he is confident he can do the same for you. To learn more about nerve decompression treatment and what a spine specialist can do for you, reach out to Dr. Sinicropi's office today.
Spinal Surgery in Maplewood
Nerve compression problems occur to athletes and people in their everyday life, so fixing the problem is nothing new for Dr. Sinicropi. He has personally helped treat patients with nerve issues in Maplewood, Mahtomedi, Lake Elmo, St. Paul, Roseville, Shoreview, Oakdale and Woodbury, and he'll be more than happy to help you find a solution. If you live in one of those areas, or you live near one of our other offices, call Dr. Sinicropi to see what he can do for you.
Back Pain Doctor Near Maplewood, MN
Nerves play an essential role in relaying signals to and from the brain, but when they become damaged or compressed, then can begin firing off pain signals. These signals can range from mildly annoying to downright debilitating, and they shouldn't be taken lightly. Ignored long enough, the damage can become permanent. Thankfully, these issues are usually relatively easy to take care of with either conservative or operative options. If you believe you're dealing with a nerve issue, reach out to Dr. Sinicropi today. He'll conduct a physical exam of your back and confirm a diagnosis using imaging techniques like an X-ray or MRI. Once diagnosed, he'll walk you through your non-surgical options and explain how to best treat your condition. Odds are those strategies will work, but if you're still dealing with pain after non-surgical treatment options, Dr. Sinicropi will explain the hands-on options, like spinal injections or surgery. He won't stop until he finds an answer for you.
Resources For People Dealing With Pinched Nerves
If you want to learn more about the causes, symptoms and treatment options for pinched nerves in the spine, check out some of the links below.
Contact A Maplewood Spine Doctor
So if you want an expert to take a closer look at your back and determine if a nerve issue or some other condition is causing your pain, reach out to Dr. Sinicropi's office today. Nerve pain doesn't need to be an ongoing problem, and oftentimes relief is closer than you think. Let Dr. Sinicropi guide you down that path and work with you to help relieve your pain. He operates out of a number of different clinics throughout the Twin Cities, and you can view their locations by clicking here. The information for his Maplewood clinic is listed below:
Maplewood Spine Surgery Clinic
HealthEast Spine Center
1747 Beam Avenue
(651) 430-3800