New Hope Back Surgery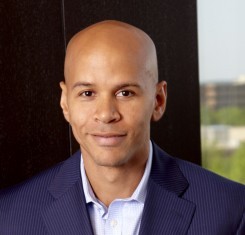 In the vast majority of cases, spine surgery is the last treatment option that doctors will recommend. If it's possible that recovery will occur with conservative care, that is almost always the preferred route. But if you've been trying a variety of conservative treatments and just not finding the relief you want, consider reaching out to Dr. Stefano Sinicropi. Dr. Sinicropi and his skilled medical staff have helped thousands of people find relief from their spine pain, and he would love to get you back to a pain-free lifestyle.
Top Ranked Spinal Surgeons in New Hope
Dr. Sinicropi is one of the more experienced spine surgeons in New Hope and in the greater Twin Cities area. He has treated patients from New Hope, Brooklyn Park, Brooklyn Center, Maple Grove, Plymouth, Golden Valley and Osseo, and those are just a fraction of the people whose lives he's restored through surgery. If you want one of the best surgical teams working on your spinal condition, trust your surgery to Dr. Sinicropi and his team.
Spine Surgery in New Hope, MN
When it comes to surgery, you want a surgeon who has successfully performed the same operation in the past. Dr. Sinicropi has personally performed more than 1,000 spinal operations, so there's very little he hasn't seen or treated. Also, if any complications were to arise, there's very few surgeons you'd rather have in your corner than Dr. Sinicropi. If you have a moment, check out the testimonial pages full of real patients who have had their lives restored by Dr. Sinicropi and his medical team. You don't need to live with daily spine pain. Whether it's through a surgical operation or hands-on conservative care, Dr. Sinicropi won't stop until he finds a solution that suits your needs. For more information about how Dr. Sinicropi can help you, reach out to his clinic today.
Spinal Surgery Resources
If you want to learn more about Dr. Sinicropi's credentials or what types of operations he performs, check out some of the links we've included below.
Contact a New Hope Spine Surgeon
So if you are fed up with spine pain and you want a surgeon who can give you the best chance of fixing the issue on the first attempt, look no further than Dr. Sinicropi. If you're still unsure, make an appointment to visit him at one of his area clinics. He'll be more than happy to answer any questions you have and guide you on the path to recovery. If you are interested in contacting his office, you can click here or call his clinic directory at (651) 430-3800.