Plymouth Spine Surgery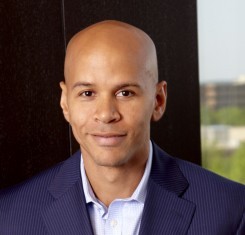 The prospect of undergoing spine surgery can seem daunting enough without worrying if part or all of your expenses will be covered by your insurance. At Midwest Spine & Brain Institute, Dr. Sinicropi and his staff are always working to learn more about insurance coverage so we can answer any questions that you might have. We will try to answer the best we can, and if we don't know the answer, we'll point you in the right direction so that you can focus solely on recovering from spine surgery. If you are wondering if your spine surgery is covered under your Minnesota health insurance plan, reach out to Dr. Sinicropi's office today.
Spine Surgery in Plymouth, MN
Dr. Sinicropi has helped countless individuals in Plymouth, Minnesota and the surrounding areas. He's personally performed surgeries on patients from Plymouth, Maple Grove, Wayzata, Medicine Lake, Medina, Woodland, Orono, St. Louis Park a variety of other suburbs of the Twin Cities. If you have questions about the cost of spine surgery, or if we accept certain types of insurance, please don't hesitate to reach out to our office. We'd be more than happy to help you understand your coverage so that you can put those questions to bed and focus on the upcoming operation. Contact our office today for more information.
Will Insurance Cover My Spine Surgery?
Spine surgery is an intricate process performed by a skilled doctor who has undergone decades of study and training, so it's not going to come cheap. However, if you're fortunate enough to have good health insurance, the majority of the cost of surgery may be covered by your insurance company. Also, it's important to remember that your health is at stake, so while nobody wants to overpay for anything, it's important that you don't just go to the cheapest surgeon you can find, because if revision surgery is necessary or complications develop, you can end up paying a lot more. At Midwest Spine & Brain Institute, we try to offer the best surgical care possible at a fair price, and we try to accept a range of health insurance plans. We can help you understand if our services are in network, and if we aren't we can point you in the right direction, because at the end of the day, it's your health that matters most. To talk to our staff about a potential appointment, reach out to Midwest Spine & Brain today.
Health Insurance and Spine Surgery in Minnesota
If you want more information about insurance coverage and spine surgery in Minnesota, check out some of these links:
Contact A Spine Surgeon in Plymouth, MN
Do not let the cost of a spine surgery operation get in the way of getting back to a pain free way of living. We are more than happy to answer any questions we can about insurance coverage and what charges you may see on your bill, and we can help you get clear answers from your insurance company before you book your surgery. Please don't hesitate to contact our clinic for more information. You can see all of our clinics on this page, or you can call (651) 438-3800 to be directed to a clinic near you.