Shakopee Spine Surgeon
---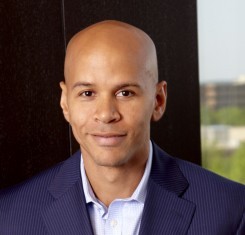 There are thousands of different causes of back pain, and in rare cases spine pain stems from the development of a tumor. If this tumor develops in your lower spine region, this is categorized as a lumbar spinal tumor. Dr. Stefano Sinicropi has a wealth of experience in treating both benign growths and malignant tumors in the lumbar spine, and he can walk you through all your options to help put your mind at ease. Contact his office today if you've been diagnosed with a lumbar cyst or tumor.
Shakopee Lumbar Spine Surgeon
A diagnosis of a lumbar spinal tumor is rare, but that doesn't mean we're not experienced at treating the condition. Dr. Sinicropi has helped patients with lumbar spinal growths from all over the area. He serves patients from Shakopee, Chaska, Carver, Eden Prairie, Prior Lake, Chanhassen, Savage and all over the southeast Twin Cities area. He also operates out of other clinics throughout the metro, so no matter where you live, you're probably not too far from one of his satellite clinics. Click here to find his clinic information.
Lumbar Cyst Removal in Shakopee, MN
If you've been told that you have a growth in the lumbar region of your spine, you probably are a little worried about how treatment will work. Lumbar spinal tumors are serious conditions, but they can be well-managed in the hands of a trained spinal surgeon. That's where Dr. Sinicropi comes in. He can help visualize the mass with advanced imaging techniques and conduct a biopsy to determine if the growth is cancerous. Once everything is diagnosed, he'll walk you through your treatment options. For small, non-cancerous growths, watchful waiting or drainage may be all you need. However for larger or cancerous growths, surgery might be your best option. Dr. Sinicropi has performed this operation numerous times with the goal of removing the entire tumor while strengthening and stabilizing the spine. He can do the same for you if need be. Reach out to his office today.
Information On Lumbar Tumor Removal
If you have a lumbar spinal tumor, you're probably looking for more information on the subject. We've compiled some links you may find helpful below.
Contact A Lumbar Spine Surgeon in Shakopee
Spinal tumors can be scary, but we're here to put your mind at ease and help you in any way we can, whether that's through hands-on conservative care or an intricate operation. If you want to learn more about what Dr. Sinicropi can do for your spinal tumor or related back problem, please don't hesitate to reach out to his office. You can get the contact information for his office by clicking here or by calling his office line at (651) 430-3800.