South Minneapolis Spine Doctor
---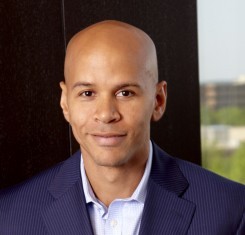 If you or someone you know is suffering from spine pain in the South Minneapolis area, consider getting in contact with Dr. Stefano Sinicropi and his experienced medical team at Midwest Spine & Brain Institute. With over 1,000 surgical procedures performed, Dr. Sinicropi is well-versed in a multitude of spinal operations. If you need surgery or just want the best conservative care plan for your spine, trust your back to Dr. Sinicropi. For more information on how he can help you, get in contact with his office today.
Back Surgery in South Minneapolis, MN
If you are located in the South Minneapolis area, Dr. Sinicropi is the spine surgeon for you. He has helped patients from Minneapolis, St. Paul, Edina, Richfield, Bloomington, St. Louis Park and Mendota Heights to name a few. People have traveled from all over southeastern Minnesota to have the experts at Midwest Spine & Brain Institute take a look at their spine, and we'd be more than happy to help you find a solution to your back pain. Reach out to our office for more information on what we can do for you.
Back Doctor Near Me
Your spine is a complex system, so you shouldn't always trust spine care management and treatment to a primary care physician. Spinal specialists like Dr. Sinicropi have spent decades studying and operating on the spine, and he has a thorough understanding of all the vertebrae, muscles and nerves in the area. He's helped patients treat simple spinal muscle strains and performed complex spinal tumor removals, so no matter what's causing pain, Dr. Sinicropi can help you find a solution. He's also well-versed in the latest conservative care techniques, and he'd be happy to set up a comprehensive care plan and work with you every step of the way until you're free of back pain. You don't need to live with back pain every day of your life. Your path to a pain-free way of living begins with a call to Dr. Sinicropi's office. Make that call today.
Back Pain Resources
We have hundreds of helpful blog posts and webpages on our website, but here are some links that new patients often find helpful when they are looking for information about back pain and care options in South Minneapolis.
Contact A Spine Surgeon In South Minneapolis
So if you are dealing with any type of spine pain, consider setting up an appointment with Dr. Sinicropi. You have everything to gain and nothing to lose by setting up a consultation with Dr. Sinicropi and his staff. If this sounds like something worth pursuing, you can learn more about setting up an appointment by clicking here or by calling our office at (651) 430-3800. You can also get in contact with us by visiting one of our nearby clinics.