Spinal Compression Fracture Doctor in Anoka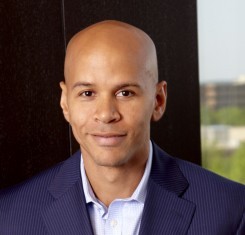 Spinal compression fractures can develop in our vertebrae due to acute traumatic injury, or as we get older due to disc degeneration. Dr. Stefano Sinicropi has the tools to diagnose your spinal fracture and develop a comprehensive treatment plan based on your specific fracture. If you have suffered a compression fracture in your spine and you want one of the foremost experts on spine care to help you heal, contact Dr. Sinicropi's office today.
Anoka Compression Fracture Surgeon
Dr. Sinicropi has helped a number of patients who have suffered a painful compression fracture. He has assisted patients from Anoka, Ramsey, Andover, Coon Rapids, Circle Pines, Lexington, Spring Lake Park, Ham Lake, Lino Lakes and a number of other suburbs of the Twin Cities metro area. If you are looking for the best spine care in southeastern Minnesota, do yourself a favor and reach out to Dr. Sinicropi and his experienced medical team.
Compression Fracture Care in Anoka, MN
As we alluded to above, compression fractures of the spine are most common in incidents of high trauma, like a car accident or during contact sports. However, as we age, our bones can become more brittle, leaving us susceptible to compression fractures without the need for excessive trauma to be exerted on our spine. We've heard of compression fractures occurring from minor falls or from actions like sneezing or coughing because osteoporosis has weakened the vertebrae. If you're dealing with a compression fracture, you'll need to undergo imaging tests to determine if conservative care or a minor operation is best. Dr. Sinicropi has all the necessary tools to make a comprehensive diagnosis and find the right treatment option for you. He'll be by your side throughout your recovery to ensure you make the best recovery possible. If Dr. Sinicropi sounds like the right doctor for your condition, reach out to his office.
Spinal Compression Fracture Resources
If you believe you may have suffered a spinal compression fracture, or you know you're going to need surgery, you'll find the below links helpful.
Contact A Spinal Compression Fracture Surgeon in Anoka
So if you've hurt your back and are wondering if you're dealing with a compression fracture, or your doctor has diagnosed you with a fracture and recommended that you look into surgical centers, look no further than Dr. Sinicropi. He has performed more than 1,000 spinal surgeries, and you want that experience on your side when it comes to your health. You can get in contact with his office by calling (651) 430-3800 or by clicking here.