Woodbury Spine Surgeon
---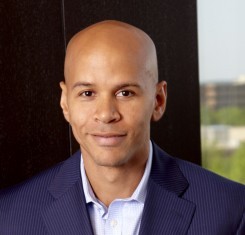 Your spine is a complex structure, so you may benefit from having more than one professional diagnose your back pain. If you live in Woodbury or a nearby area, let Dr. Stefano Sinicropi and his team provide you with a second opinion so you can ensure you're treating the true cause of your back pain. For more information about the importance of a second opinion when it comes to back injuries, reach out to Dr. Sinicropi today.
Back & Spine Doctor In Woodbury
Dr. Sinicropi has provided initial and second consultations for thousands of individuals suffering from spine pain, and he knows he can help uncover the root cause of your pain. He has helped patients from Woodbury, Apple Valley, Hopkins, Eden Prairie, St. Louis Park, Blaine and Medina, and he can do the same for you. If your primary care doctor isn't providing you with the relief you expect, or you just want to get to the bottom of your back problem, contact Dr. Sinicropi's office today.
The Importance Of A Second Opinion Before Spine Surgery
Did you know that the number one cause of a failed spinal operation is because the operation does not address the root problem? Back pain can be caused by a wide variety of issues, and if you don't treat the true source of pain, you're not going to find relief. They say two heads are better than one, and that's especially true if surgery is a potential treatment option. The ultimate goal is to get to the bottom of your pain and to fully treat the condition, so a good surgeon should respect your decision to seek a second professional opinion. If you've already had a consultation but want to make sure you received a correct diagnosis, or you just want to be sure another professional sees the same thing as your first surgeon, reach out to the medical experts at our clinic today.
Resources About Second Opinions Before Spine Surgery
If you want to learn more about your options prior to spine surgery or about second opinions in general, check out some of the informative links we've included below.
Contact A Spine Surgeon For A Second Opinion In Woodbury
If you want to be sure your spinal diagnosis is correct, consider getting a second opinion prior to undergoing any invasive treatment. This will ensure the true source of pain is being treated, which will increase your chances of getting back to a pain-free lifestyle. If you're interested in setting up an initial consultation or a second opinion with Dr. Sinicropi, you can set that up by clicking here. You can also do that by contacting one of our many clinics. Here is the contact information for our Woodbury clinic.
Woodbury Spine Surgery Clinic
Woodwinds Health Campus, Birch Center
1875 Woodwinds Drive, Suite 240
Woodbury, MN 55125
(651) 430-3800