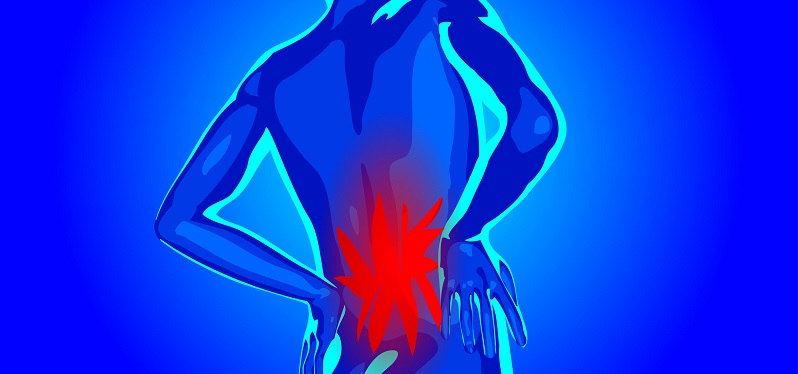 Estimates suggest that upwards of 90 percent of Americans will experience spine pain at some point in their life, but that doesn't mean we all have a thorough understanding of back pain. Sometimes our lack of understanding of spine pain has to do with misconceptions, while other times it's because we don't have the answers to the questions racing around in our head. Below, we try to answer some of those questions and clear up those misconceptions by sharing five things you need to know about your spine pain.
It May Not Be Your "Fault"
People often seek to find an acute moment or root cause of their injury, and it can be frustrating if they can't pinpoint why their pain developed in the first place. It's important to know that a lot of back conditions don't have a moment of injury, and are instead brought on by natural structure degeneration or hereditary factors. There may have been nothing you could have done to prevent the pain from developing, and that's okay. That being said…
You Do Have Some Say In Your Treatment
Some people feel like they have very little control of their pain and symptoms, and while it may feel like that, it's important to know that's not necessarily the truth. If you fully commit to a care plan, you get regular exercise, eat a healthy diet and kick the poor lifestyle choices to the curb, you will find that you have a lot more control than you might believe over your symptoms. We're not saying you'll always be able to cure pain on your own, but you almost always have the power to lessen it.
An Accurate Diagnosis is Key
Whether you're trying to save money or you simply trust your Googling skills, some people prefer to self-diagnose their spine pain instead of seeking out a professional opinion. If your research and treatment is yielding good results, then keep at it. That being said, if pain is severe or symptoms linger, your best bet for making a full recovery is to have the underlying problem diagnosed by a professional. Let us help you heal.
Recovering Takes Work
We say it all the time at our clinic, but there is no magic pill to help cure your pain. Opioids and prescription painkillers may play a key role in your rehab, but they are a passive treatment option that won't address the root cause of pain. You are going to need to put in the active work in order to help your body fully heal. Continuing a PT program or exercise routine after symptoms have absolved can help to prevent a recurrence of pain, so stay active even after problems have resolved.
Ask Questions
Asking your doctor questions about your back pain is beneficial for a number of different reasons. For starters, questions can help clear up any misconceptions we might have about our injury or expected recovery. Secondly, questions can help give us a better understanding of the totality of our condition, and we've found that people who better understand what they are dealing with can better manage their expectations, which is crucial for maintaining good mental health. If your expectations aren't aligned with reality, you may be discouraged by the end result of your treatment, so ask questions and get answers from your doctor.