Category: Spine | Author: Stefano Sinicropi | Date: December 13, 2018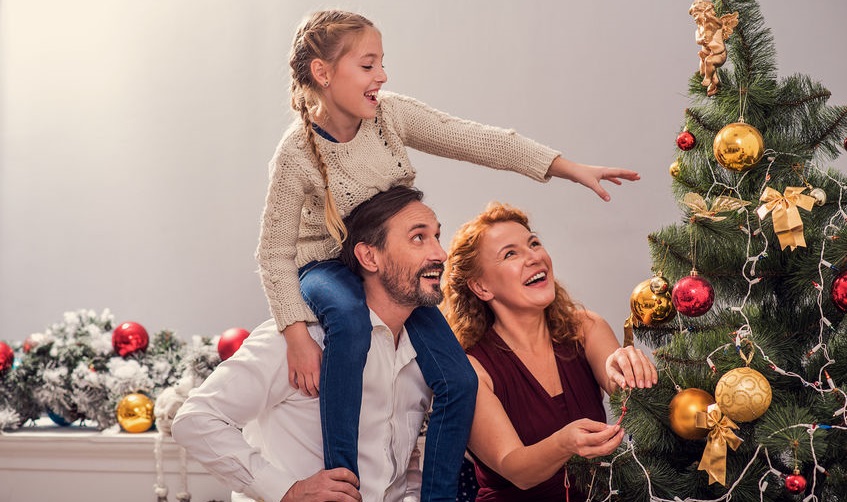 Protecting your back is something we should do year round, but you may need to up your game during the holidays. The winter season presents unique challenges for our spines, and if you're not careful, your New Year's resolutions may include things like physical therapy or scheduling your surgery.
The good news is that with a few minor tweaks and being aware of some of the holiday pitfalls, you can make sure you make it through the season injury-free. Below, we explain what actions can put extra stress on your spine, and how you can avoid a back injury during the holiday season.
Holiday Spine Care
Here's a look at why the holidays can be especially daunting for your spine, and some tips to help keep your back pain free this season.
Holiday Shopping – Although online shopping has become more popular, millions of Americans still prefer to shop in store. This can lead to prolonged time on your feet, and a lot of the stress of walking and standing is channeled through your spine. Spending hours on end walking or standing can overstress spinal structures, so consider giving yourself a break during your shopping session. Also try to avoid carrying heavy purses or bags for prolonged time periods, because if one shoulder or arm is overloaded, your spine is the one that's going to be feeling the effects of an unbalanced load. This can lead to sprains, strains or tears to spinal muscles and ligaments, and it can also cause disc problems.
Stress – Physical stress can certainly lead to spine injuries, but you may be surprised to learn that mental stress can also lead to back pain. A psychosomatic spinal injury is one that is believed to develop as a result of a mental or emotional issue, and many times these are caused by stress. The holidays can certainly be a stressful time, but do your best to reduce your stress this season and your spine will thank you for it.
Travel Smart – If you're jetting home to see family or just piling in the minivan for a road trip, keep your back in mind as you travel. Stretch before you get in your seat, and bring a small towel or a pillow that you can place behind your back to help get comfortable and keep your spine in alignment. Take advantage of pit stops or when you're allowed to move about the plane, because movement will help to take stress off certain areas of your spine while also helping to increase healthy blood flow.
Eat Right – The holidays can be tough on our waistline, but all those sugary and fatty foods also contribute to spine pain. Junk food or foods that are high in sugar contribute to the onset of inflammation in our spines, which can compress key nerve structures. We're not saying that you can't enjoy a candy cane here or there, but don't make a meal out of Christmas candy. Try to be mindful of what you're putting in your body this holiday season.
Winter Sports – Winter in Minnesota brings with it the opportunity to take advantage of some seasonal activities like skiing, skating and snowboarding. All of these sports can be hard on your back, and while there's no way to prevent every single spine injury during winter activities, if you take time to stretch before activity, stay within your limits, build up your endurance and listen to your body throughout the activity, you'll have a good chance to avoiding an injury. Also, be sure you're wearing the correct safety equipment for the activity!
For more tips, or to talk to a spine specialist if you've suffered an injury, reach out to Dr. Sinicropi's office today.