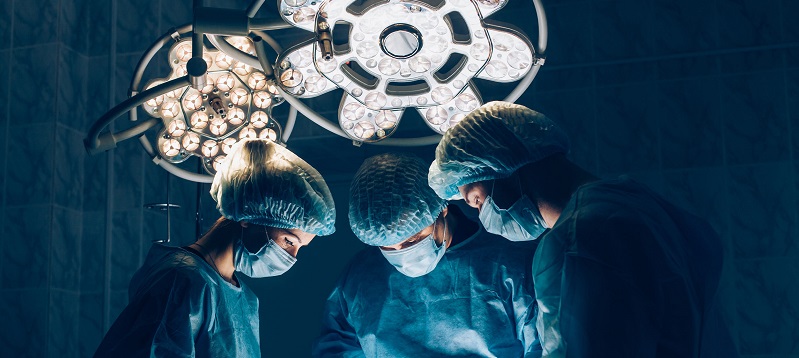 Wouldn't it be nice if we could know just how likely it would be for surgery to successfully fix the problem we are dealing with? Such a tool has just been released for patients who are wondering how likely they are to achieve pain relief from a spinal fusion operation. Below, we explain how the tool works, why it's useful, and why you shouldn't completely trust online prediction tools.
Spinal Fusion Surgery Success
Medical researchers were able to create their prediction tool after carefully tracking spinal fusion operations across 15 surgical centers for a period of five years. During that time, nearly 2,000 spinal fusion operations were performed to address a wide variety of spinal issues. Researchers meticulously tracked a number of relevant factors, like age, pain levels, current function, whether the patient was a smoker, whether they had a previous spine surgery, the condition they were dealing with, what medications they were taking, their ASA pre-surgery classification score and other important patient biomarkers.
All of this data, along with the eventual surgical outcomes, were put into a computer program to develop a tool that could provide an estimate of surgical success. You can check out the tool by clicking here, but here's an example of how it works.
Let's say our sample patient is a 55-year-old white male with private insurance, an ASA score of below 3, never smoked, doesn't have asthma, is taking opioids for pain, has never had a previous spine surgery, is dealing with a herniated disc, pre-surgical back and leg pain is a 5 out of 10, and all other factors are considered mild.
We put those numbers into the equation, and the tool suggests that you have a disability rating of 28 out of 100. According to its calculations, with surgery, you'd have an 80.8% chance of having minimal disability at the one-year mark after surgery (defined as a disability rating of 21 or lower), and there's a 66.7% you'll notice a significant decrease in your disability one year after surgery (defined as at least a 15 point reduction in disability rating). It also provides a range of data for the patient's pain likelihood after surgery and down the road.
Doctor Knows Best
This is one of the best predictor models on the web, but with any online assessment, there are some drawbacks. Surgery isn't as simple as checking a few boxes and getting lucky with the percentages. Every person is different, and models can't account for these individual differences and the skill of the surgeon performing the operation.
If you have back pain and have been considering a spinal operation or fusion, the predictor tool may be able to give you some helpful information about what you might be able to expect from surgery. However, you're going to get the most accurate information from your treating surgeon. Dr. Sinicropi would be more than happy to discuss what the model suggests for you during an appointment, and he'd be able to point out where adjustments would need to be made based on your specific situation. He also has one unique benefit that a model doesn't – your imaging results.
Any model can allow you to click on a problem like spinal stenosis or disc herniation, but these conditions vary so much from patient to patient that they shouldn't just be lumped together. One patient might have an extreme narrowing of the spinal canal, while others might have multiple shifted spinal discs. Only your surgeon, whose taking a look at the totality of all your factors, can come up with a truly accurate prediction of success. At the end of the day, the tool is a helpful guide, but for the best prediction of success, rely on your spine surgeon's advice.