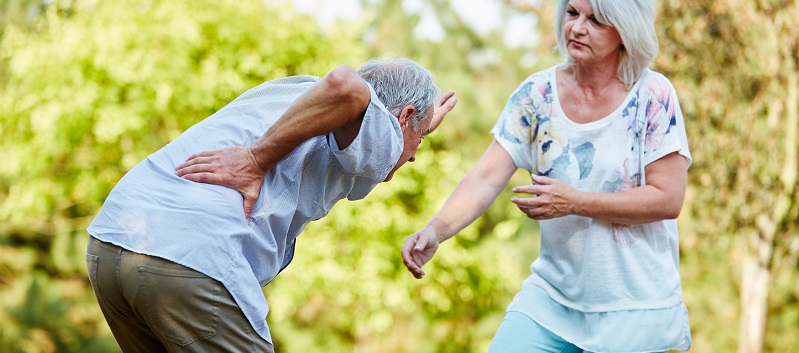 Spine surgery and the recovery process after an operation is much easier if you have someone by your side to help you along the way. However, since many friends and family members have not undergone spine surgery themselves, they may not know the best ways to help someone who has recently undergone a spinal procedure. With that in mind, we wanted to share some tips for helping a loved one thrive during their rehab after a minimally invasive spine surgery.
Helping Someone After Laparoscopic Spine Surgery
Even though the procedure is minimally invasive in nature, it will still be a large undertaking for a loved one and their body. Don't just assume since the procedure is minimally invasive that they don't need any help from others. Here's how you can help someone who is set to undergo minimally invasive spine surgery or someone who has recently undergone the procedure.
Be An Extra Set Of Ears – If you're going with your loved one to appointments or a surgical consult, don't just sit on the sidelines while they talk with the doctor. Be an extra set of ears, ask relevant questions and write down important information.
Educate Yourself – Learn more about the condition your loved one is facing, what happens during surgery and the recovery process. A simple google search or looking around our website for information related to your loved one's condition and upcoming operation can help you understand what to expect over the next few weeks.
Provide Emotional Support – Your loved one will likely be anxious, nervous or even a bit scared about their upcoming operation. Find a way to support them emotionally through this process. For some, that's being a good listener if they want to vent. For others, that's encouragement when it comes time to do physical therapy exercises. Help your loved one get into a good head space.
Provide Rides – If your loved one is dealing with a back issue or recovering after surgery, there's a good chance that they will be unable to drive or would be in a lot of pain if they tried to drive. Offer to give them rides to and from appointments or to help run errands during the first few weeks of their recovery.
Prepare For Their Return Home – Help make their return home after surgery as easy and stress-free as possible. Pick up any tripping hazards, prepare some healthy, easy to reheat meals, rearrange furniture or set up a bed on a ground level so that your loved one doesn't have to navigate stairs if it's too physically daunting right after surgery. The first few days after surgery are often the most difficult, so prepping the household for their return can be extremely helpful.
Make Sure They Do Their Exercises – Physical therapy is one of the best things a person can do for their healing spine after an operation, so make sure your loved one does their exercises each day. Hold them accountable and ensure they understand how important it is for their long-term recovery.
Help Clean The Incision Site – If your loved one underwent surgery on their spine, odds are it's going to be hard for them to view the surgical site or change their bandages regularly. If the site isn't kept clean and monitored for signs of an issue, an infection can set in. Help them clean the area, change bandages and watch for signs of a potential problem.
If you do all of these things, we're confident that your loved one will be off to a great start in their recovery from minimally invasive spine surgery. For more information or for help with a spine issue, reach out to Dr. Sinicropi's office today.